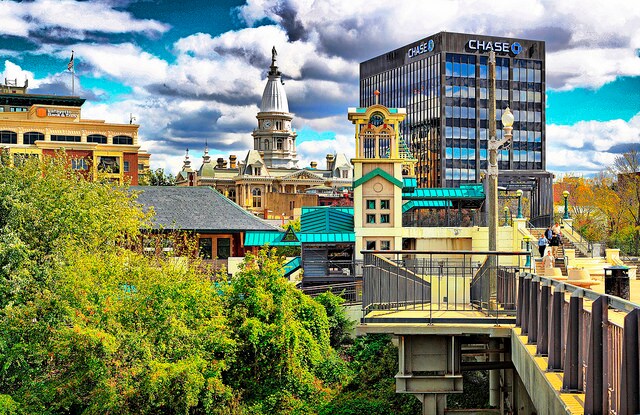 Here at Mike Raisor Pre-Owned Center, we are proud to call Lafayette, Indiana, our home. We love welcoming all of our friends, family, and neighbors who walk through our doors. When you come visit us, we will deliver a superior car-buying experience that will make you want to come back to Lafayette time and time again. Here are a few things that we love about our great town.
History
The area where Lafayette sits was originally inhabited by a tribe of Miami Indians. After European settlers came, they established Fort Ouiatenon. Later, in 1825, the town was platted by William Digby. It was eventually named after French General Lafayette, who played a major role in helping win the Revolutionary War with George Washington. In more recent history, the Greater Lafayette area was the first place in Indiana to get the internet, in 1992.
Things to Do
If you are visiting the area or are just looking for a fun outing for your family, Lafayette has plenty to offer. Here are some of its best attractions.
·         Columbian Park Zoo. This zoo may be small, but it is great. It is free to the public and has a wide range of animal exhibits to explore, including a petting zoo area.
·         Haan Museum of Indiana Art. Not only can you see remarkable displays from Indiana artists, but the building itself it a work of art. It was originally the Connecticut Building at the 1904 St. Louis World's Fair. When visiting, you can see works by artists like TC Steele, George Winter, Martin Grelle, and many others. You can also explore the grounds and the sculpture garden with over 25 sculptures.
·         Clegg Memorial Gardens. If you are looking to spend some time with nature, Clegg Memorial Gardens is a great choice. It is located along the Wildcat Creek and has a great view of the water. The trail takes you through woodland, prairie, and savanna, with new things to see every season.
Our Mike Raisor family is proud to call Lafayette our home. 
Make an Inquiry
Hours
Monday

9 AM - 7 PM

Tuesday

9 AM - 6 PM

Wednesday

9 AM - 7 PM

Thursday

9 AM - 7 PM

Friday

9 AM - 6 PM

Saturday

9 AM - 6 PM

Sunday

Closed