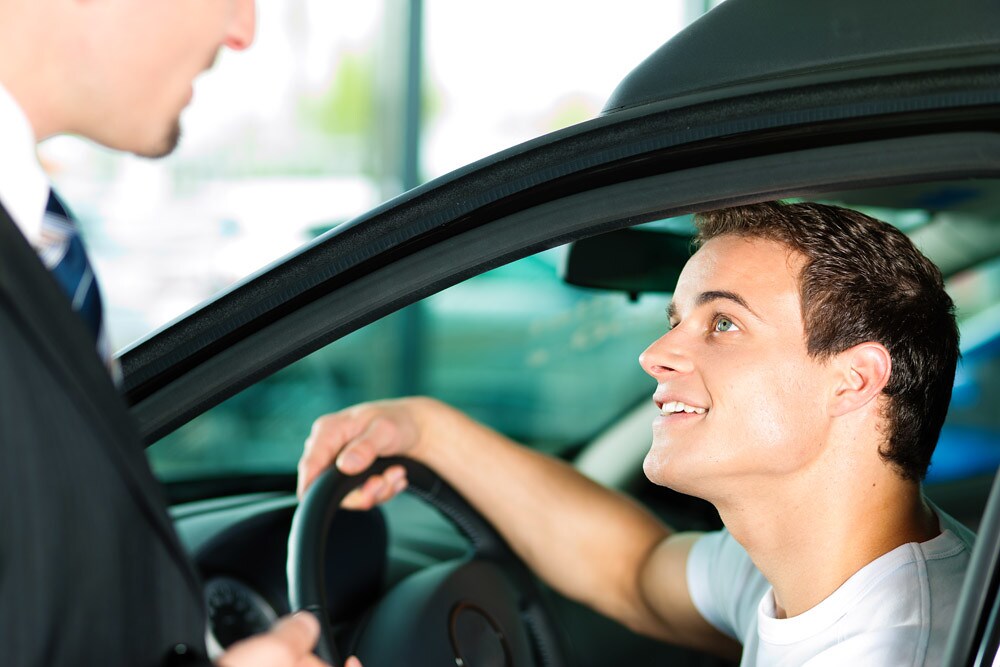 Taking part in a test drive is one of the most important steps you need to take before you buy a used car. However, it involves more than just driving around the block. Here are a few tips on how to properly test drive a used car.
1.       Get Situated. Before you start the engine, spend a few minutes getting comfortable in the car. Adjust the seat, steering wheel, and mirrors to the properly position and make sure your body feels comfortable. Consider where features, like cupholders and controls, are located since you may be living with this car for years.
2.       Drive It Like It Is Yours. Once you are situated in the car, start driving. Be sure to keep the stereo off so you can hear any potential problem sounds. While you might feel like you need to drive gingerly, you need to drive as you normally would. If possible, drive in a variety of settings including highway, stop-and-go, rough roads, and curves. You should also try a few hard accelerations and brakes.
3.       Try It Out in Bad Weather. Nobody likes driving in the rain, but you want to make sure your potential car can handle it. Test out the windshield wipers and defroster.
4.       Park It. Vehicles have different turning radiuses, so parking one car can feel very different than another. Practice parking the car both in parallel and perpendicular spaces. If it is equipped with any helpful parking safety features, make sure all of them are operational.
5.       Check Out the Cargo. Spend some time exploring the vehicle's cargo area. If it has a trunk, is the opening wide enough to fit items you use like a golf bag or big stroller? It is not a bad idea to bring along some empty suitcases to see how well they fit.
To find the perfect set of wheels for your everyday needs, come check out our lineup of vehicles at Mike Raisor Pre-Owned Center. 
Make an Inquiry
Hours
Monday

9 AM - 7 PM

Tuesday

9 AM - 6 PM

Wednesday

9 AM - 7 PM

Thursday

9 AM - 7 PM

Friday

9 AM - 6 PM

Saturday

9 AM - 6 PM

Sunday

Closed